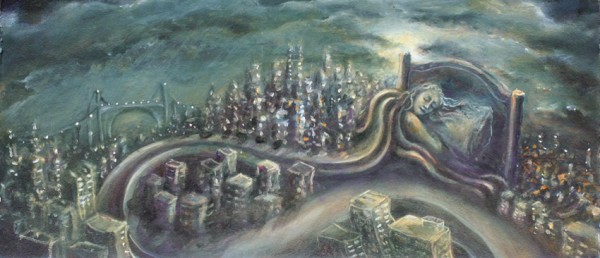 "Asleep in the city"
oil on paper
25 x 58 cm, oil on paper
2012
One of the paintings from my "While we are asleep". The city brings us dreams, moments of hope, clarity, frenzy and desire. It is important to take time out and rest and reflect. More about the series here.