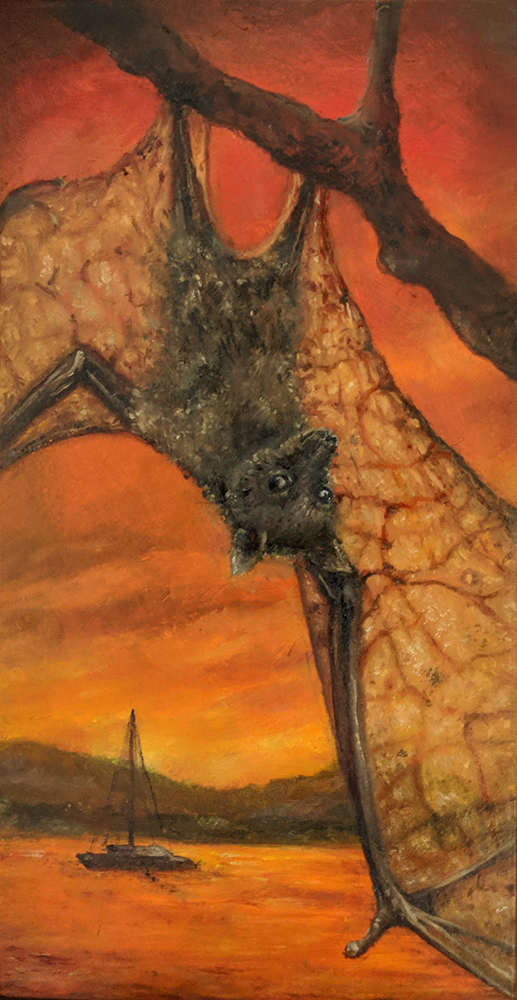 Flying Foxes
I painted this painting after seeing the terrible news stories about the flying fox deaths in Cairns. We had just visited the city a few months before and I had enjoyed watching their nightly awakening and flight. The city has a number of trees full to the brim with these animals but unfortunatly thier number has been decimated by the heat, here and in many places around Australia.
Painting Details
Title: Heat Wave Goodbye
Medium: Oil on wood panel
Intimacy. Extinction. 2000 dead bats.
I used to be like you. I lived in the city, I became vegan and I went 'to the country' occasionally, getting angry at the lack of signage about the massacres through which my fellow colonists come to be here. I knew about the bees dying and REFLEX paper through Facebook, and I thought that the old g…